Every year the midsummer sun reaches its northernmost extent and that long morning or evening light can create a major solar gain effect on your home. In the flat glacial basin that surround Lake Winnebago including Appleton and Oshkosh, windows and patio doors can be causing your home to overheat.
The lingering summer sun has a different effect this time of year than in the winter. In the winter, we want every bit of light we can get through our windows because of something called Solar Heat Gain – or – the ability to transfer solar radiation through the window at low angles. In the summer, we want less solar heat gain because it is the cooling season. Most of our glass from Marvin is designed to counteract midday sun by sending it back to its source and keeping it outside the window. However, at dawn and dusk, the sun is at a low angle, similar to winter light, and can enter without the right protection on your glass.
We offer a whole host of options for glass, but in areas with high exposure to early and late day sun, the solution is a new coating from Marvin called LowERS. It is an additional low emissivity (heat reflector) glass coating that sends heat back to its source while providing a clear view through the window. The "LowERS" stands for Low Emissivity Room Side because there is an additional coating to the interior of the glass that adds protection for keeping heat inside in the winter.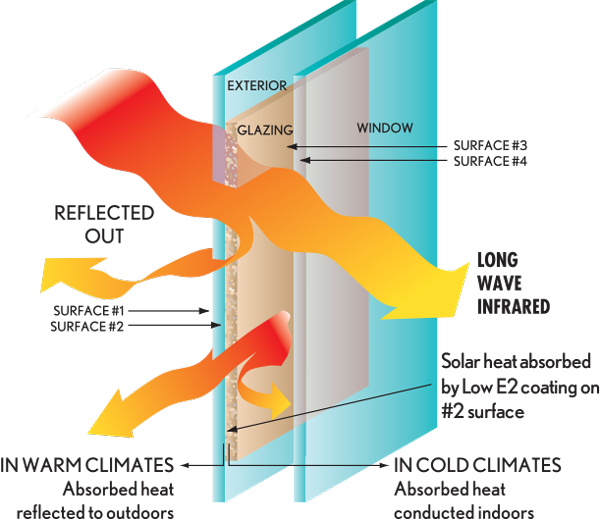 We see many homes that have different glass needs on all 4 sides of the house. You might have a big tree east of your home and a prairie to the west. We'd prescribe a glass to maximize light to the east and something to offer a little more comfortable lighting in the west. We evaluate your light and insulation needs and determine what might be right for you.
In addition to coated glass, Marvin Infinity also offers a line of obscure and privacy glass that can give you a decorative look for private applications like bathrooms. The patterns of privacy glass include Obscure, Rain, Glue Chip, Narrow Reed, Reed, and Frost. Take a look at the options: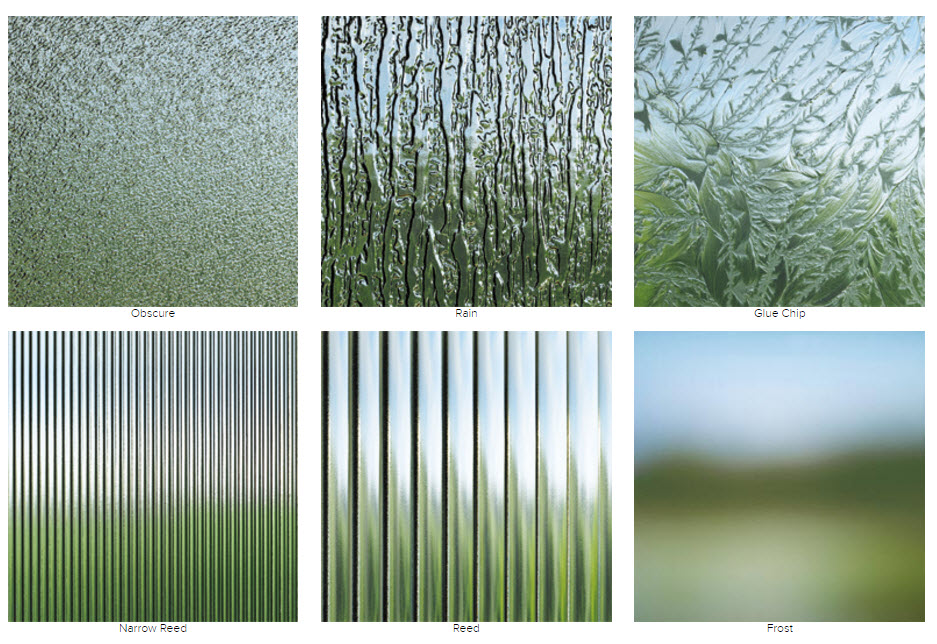 Our replacement window options meet the architectural and aesthetic needs of significant homes throughout the Fox River Valley from Fond du Lac to Appleton. What type of glass is right for you? Call us today for an assessment, we'd love to help out.
ABOUT US
To learn more about Marvin Infinity Replacement Windows, visit us at www.WrightwayBuilt.com. We have proudly served homeowners in the Appleton, Fond du Lac, Oshkosh, and the surrounding areas since 1977.