The Sentry can be customized to fit your unique space with widths up to 26 feet and heights up to 16 feet. Choosing the fabric for your Sentry screen will allow you to customize your protection. Choose bug screen for insect protection, solar mesh for sun protection, opaque fabrics for privacy or room brightness control, or clear vinyl windows for rain and cold protection without losing your view. The Sentry has an exclusive fabric retention system that ensures your retractable screen will operate in any weather condition, as well as blocking the wind, and keeping unwanted pests out.
The Sentry is available in three sizes:
Small: Up to 10 ft wide and 8 ft drop
Medium: Up to 18 ft wide and 12 ft drop
Large: Up to 26 ft wide and 16 ft drop
Additional Information
Screens are available in 25 different colors
It is available in five different frame colors: white, beige, clay, brown, and bronze
It is backed by a lifetime warranty on the frame, a 10-year warranty on the fabric, and a five-year warranty on the motor
MOUNTING OPTIONS
Choose from four different mounting options so your retractable screen looks and functions exactly how you want.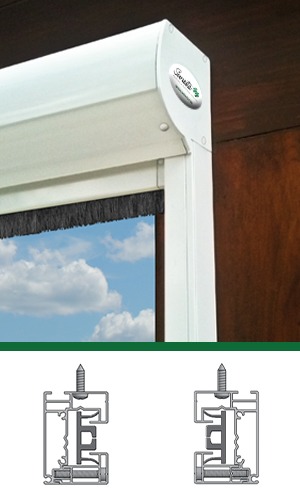 SURFACE MOUNT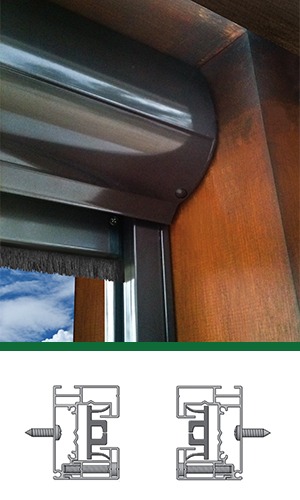 INSIDE MOUNT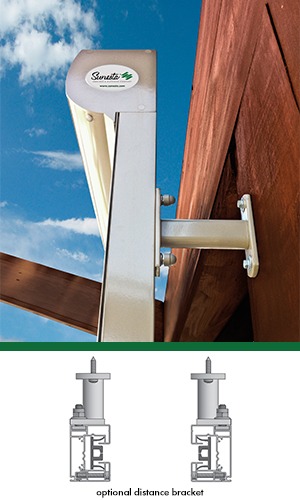 DISTANCE MOUNT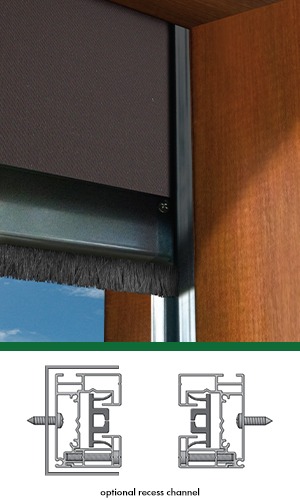 RECESSED MOUNT
FRAME COLORS
Choose from five frame colors to match your home or awning fabric.

WHITE

BEIGE

CLAY

BROWN

BRONZE

STANDARD
Our screens come with a wireless remote control to give you power at your fingertips.

OPTIONAL
Never worry about broken zipper teeth again. Our continuous zipper is the industry standard.

OPTIONAL
Make sure your screen is weatherproof with our 3/4 inch brush, giving you the perfect seal.

OPTIONAL
The Smart Case will keep your screen in great condition, while providing easy maintenance access.