We wanted to show a siding job site in progress to give you an idea what to expect when we visit your home for installation.
Who's installing my siding?
There may not be a more important question to ask than this one. Many companies outsource the installation of their siding products to sub-contractors, eliminating their responsibility to guarantee their workmanship and potentially creating insurance liability issues for the homeowner. Some companies employ installers with varied levels of experience who lack professionalism leaving the homeowner with no guarantee that they are getting a top-quality job, and their crews may end up at the jobsite off and on for several weeks before fully completing the project. With Wrightway Home Improvements, we believe your experience is the difference. Our ABC Seamless crew foremen have a more than 10 years of experience installing steel siding. All crew members are courteous, highly-trained and efficient, and take great pride in their craftsmanship. In short, we think you will enjoy having them around!
Here are a few photos from a recent project completed in North Fond du Lac.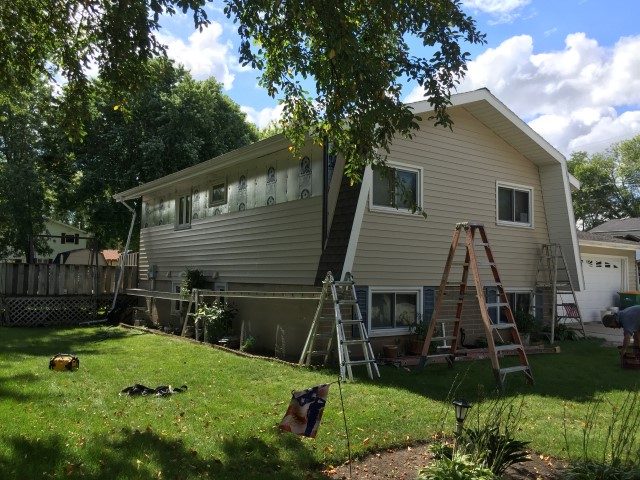 Seamless Siding Installation Set-up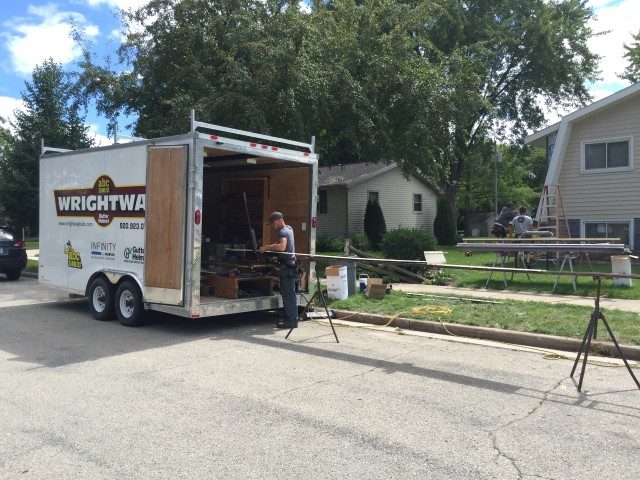 Fabricating siding on-site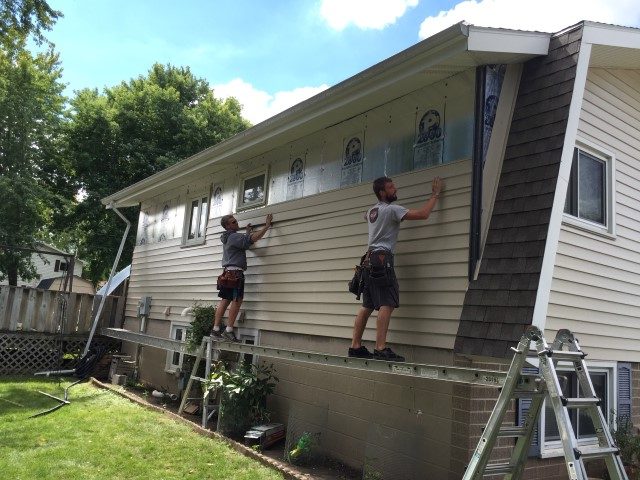 Installing a piece of seamless siding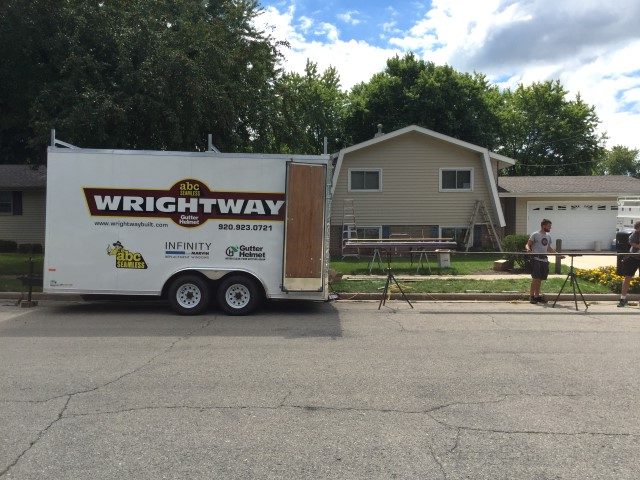 Keeping it professional with Wrightway
How long will it take to complete the project?
We typically stay on a project from start to completion. Depending on the size of the home, a re-siding project could take from 3-10+ days. We will give you a reasonable timeline expectation as we approach an agreement on the project scope. The project on this home took 5 working days.
What should I expect after the project is complete?
We will provide you with a final walk-thru of the project if you are available. We'll make sure to button up any loose ends and clean up your home perimeter as through we were never there. We like to do things right the first time including siding, soffit & fascia, trim, and rain gutters. As we leave you project, we leave a few pages from our company story at your home. You will receive one of the best warranties in the industry that matches the quality of the products installed. We won't make extravagant claims regarding our warranties. Instead, we'll provide you with the written warranty to know exactly what you can expect long into the future.
ABOUT US
Wrightway is the ABC Seamless dealer in the Oshkosh, WI and Fond du Lac, WI markets. We have an expansive service area and we are experts in replacing siding, windows, and gutters and installing gutter guards. Stop worrying about having to paint your home and deal with ugly, faded vinyl every day. Free up some of your time for more important things. We'd love to give you some advice on what long-term cladding solutions are available. Find out more at www.WrightwayBuilt.com.